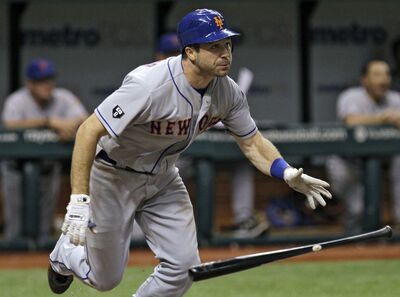 Vinny Rottino (born April 7, 1980) played outfield and infield for the Mets in 2012.
On November 16, 2011, Rottino signed a minor league contract with the Mets.
On May 4, 2012, Rottino got called up to the Mets after Chris Schwinden was sent down.
On May 26, 2012, Rottino hit his first career home run against the Padres. He hit another home run on May 28, 2012, against the Philadelphia Phillies.
On June 25, 2012, Rottino was designated for assignment to make room on the Mets' roster for Justin Hampson.