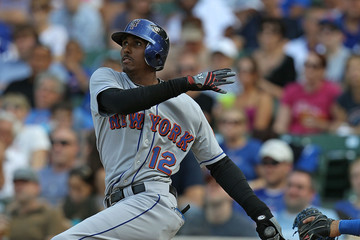 Joaquin Arias (born September 21, 1984) played infield for the Mets in 2010.
Arias traded to the Mets on August 31 for Jeff Francoeur.
With the Mets in September 2010 he was usually a defensive replacement. He also got some pinch-hit at bats and made occasional starts.
On November 4, 2010, Árias was claimed off waivers by the Kansas City Royals.